SEED in our SOIL to the GRASS in our FIELDS to FEED our cows that we MILK to make the CHEESE on your TABLE
This is our Seed-to-Cheese process. It's not only the way through which every handcrafted cheese we produce comes to life, but it is an important part of our value system. The Ferndale Farmstead is truly sustainable, in that we grow our own feed used to nurture our own cattle on the same place where the milk from those cows is turned into our cheese. This is all in our hands, and we put the utmost care into each step so that you can be sure the cheese was crafted pure, from seed... to your table.
Our Seed-to-Cheese process is made up of eight core components. This is how we live it:
SEED IN OUR SOIL TO THE GRASS IN OUR FIELDS
In order to feed the cows that produce our milk, we harvest our own crops locally. The farm grows primarily grass that our team plants and nurtures. We feed the grass natural fertilizers that our cows produce in a mostly no-till system that is very protective of natural resources. As a perennial plant, the grass only needs to be replanted when necessary. We also bring in the legume alfalfa to feed them that we grow on our own Eastern Washington farm. In addition, we feed them a supplement to balance needs for starch, proteins, sugars, vitamins, and minerals to fulfill Dr. Bill's recommendations for protecting the well being of our cows.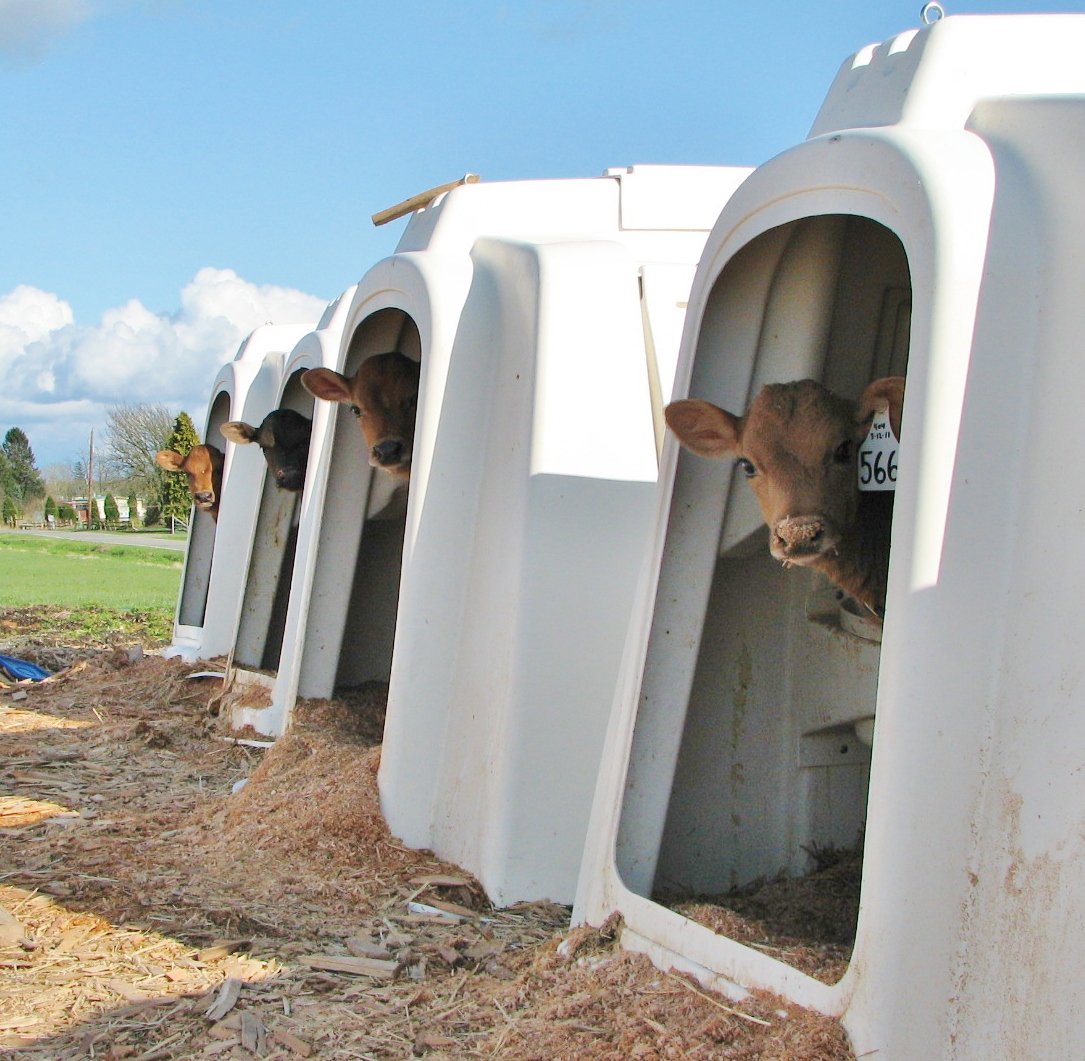 TO FEED OUR COWS THAT WE MILK
Our cows are a mixture of Holstein, Jersey, Scandinavian Red, and Montbeliarde breeds. The cows are born on our dairy and cared for by us from their first feeding of colostrum to the day they retire. Care of the cows is supervised by Bill, the licensed veterinarian, and carried out by Kevin and his whole farm crew. Our herd of 680 can produce more than enough delicious milk for your cheese every day.
TO MAKE THE CHEESE ON YOUR TABLE
Passion. These cheeses will be traditional, Italian cheeses, and they will have our hearts in them. It is our mission to make these cheeses please you, the customer, and that is something we will continually strive toward. We think you will find them distinct from other cheeses you find in the market. With Raffaele's help and connection to his homeland, we have been blessed with much support and input from Italy. This includes cultures from a small culture house there, input from Italian scientists and artisans, and fine equipment manufactured there to help us make these cheeses. We sincerely hope you taste all of this coming through in our cheese