From our fresh and creamy mozzarella to our sharp and nutty asiago, all of our cheeses are crafted from our own milk, on our farm, using the highest quality Italian traditions.
The delicate blend of Italian tradition and farmstead quality is what sets our cheese apart. All of our cheeses have been developed by a team of artisans, experts, cheesemakers and farmers to perfectly meld the flavors of Italy with the tradition of farmstead cheese.
Our Fresh Cheese Collection
Our Fresh Cheese Collection is a group ranging from fresh mozzarella, which is ready the day we make it, to the semi-aged Caciotta. Fior di Latte is the ring leader in our notoriously Italian family of Pasta Filata style cheeses, also known as"stretched-curd." From Provolone to Scamorza, this type of cheese will melt fantastically over almost any cooked dish.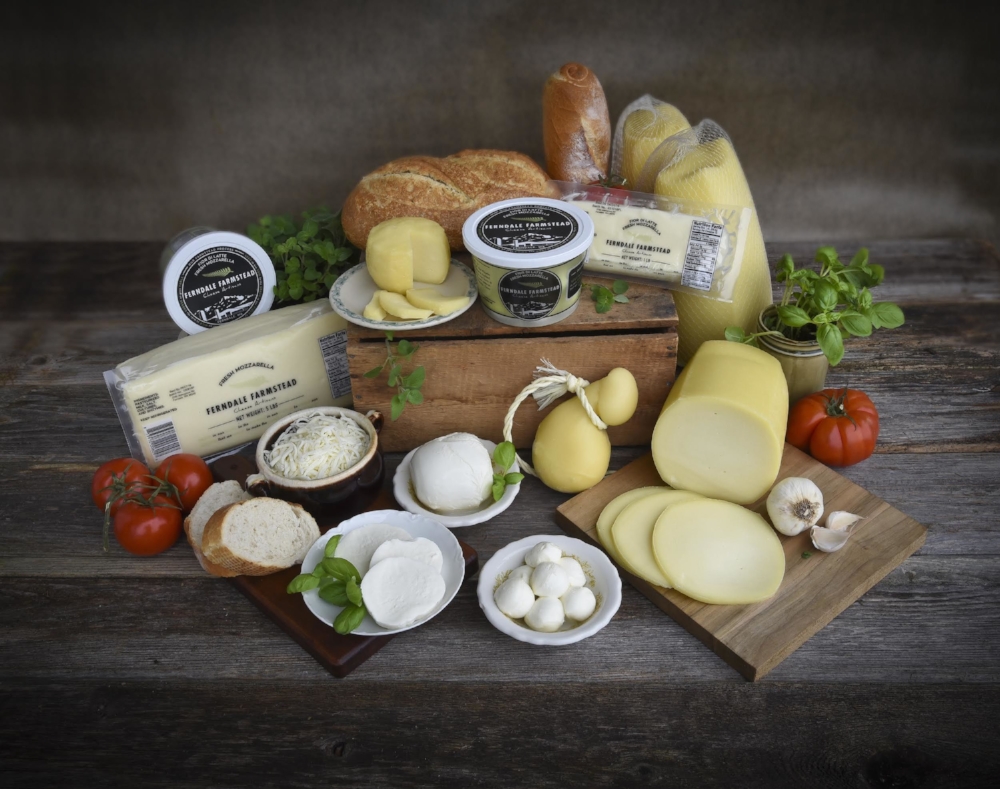 Our Aged Cheese Collection
Our Aged Cheese Collection is where you will find our more firm and complex cheeses. We care for the wheels as they mature in our affinage program, flipping and washing them daily. Each batch has its distinctions that become more pronounced over time. Some like Asiago are traditionally preferred Fresco, while others gain status as a Reserve. Once at their peak, we hand label each wheel and prepare them for the road to market.